Bedrooms: 1 room, 1 living room

Beds: 1 double, 1 double bed-sofa

Kitchen: Fully equipped (is also the living room)

The apartments are newly built and sited in the middle of the Camping. They are located about 70 meters from the beach. All the apartments have one room with a double bed, fully equipped kitchen and living room with a double sofa bed and bathroom. Also they offer private garden with outdoor furniture's where you can enjoy magical summer nights.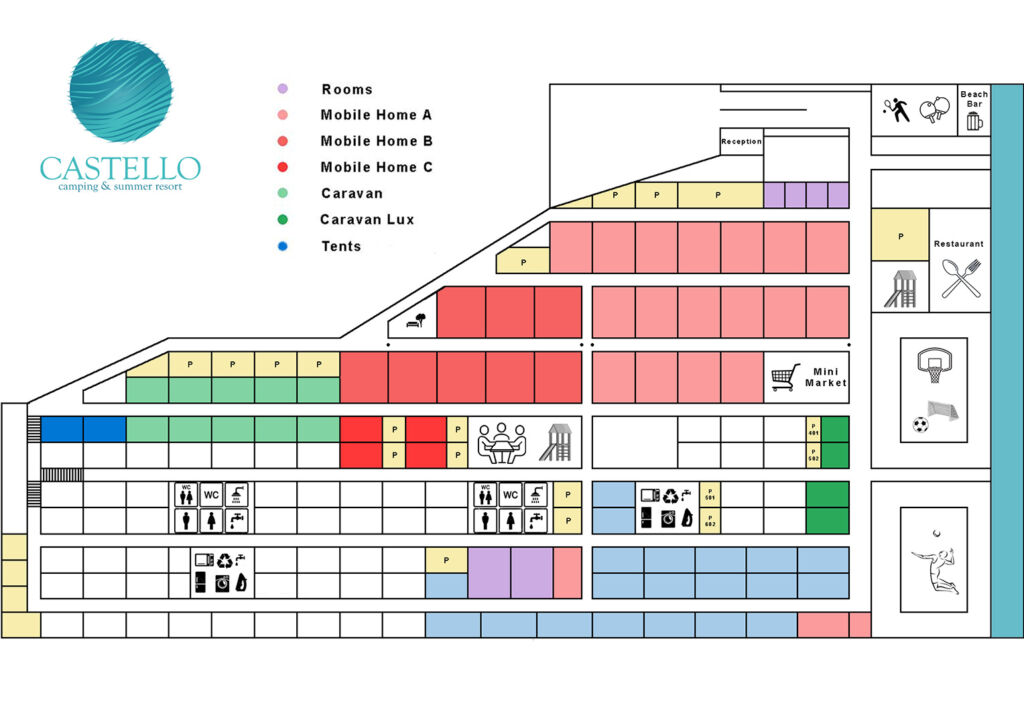 In Camping Castello you will spend great moments and you will have fantastic experiences. Feel free to contact us via email, a phone call or just fill the form below for the property you are interested and our people will come back to you as soon as possible for availability.
Summer is always close! So we are waiting for your inquiry and we'll be really happy to host you in our camping and our properties.
*Attention*
After submitting your quote, our department will confirm your reservation in two (2) business days. Until then, your quote will be on hold.
All photos are indicative and it is not possible to book specific apartment.